Do These 7 Things and You'll Be Giving Back to Yourself by the End of the Holidays
7 Early Holiday Shopping Tips to Beat the Holiday Crowds
---
These budget-minded, stress-busting tips will have you done with shopping well before the holidays, giving you more time with friends and family instead of sales clerks and cashiers.
Despite the charm of "busy sidewalks dressed in holiday style," a growing number of Americans are opting to save time, money and stress by starting their holiday shopping early, even before all the red and green decorations go up. Last year, 53.8 percent of shoppers began their shopping before Halloween, according to a survey by the National Retail Federation, an increase of almost 15 percentage points from 2009.
Shoppers can save money by being an early bird, but there's a balance they have to consider. It's very tempting and possible to overbuy when you start your holiday shopping early. By the holidays, you may forget about some of the things you bought in September or you may get caught up in the shopping frenzy and have a hard time walking away from the malls even when you're done. Consider our early-bird strategies for getting big discounts, minimizing your risk of taking on more debt than you can handle, and increasing your odds of getting the perfect gift for everyone on your list.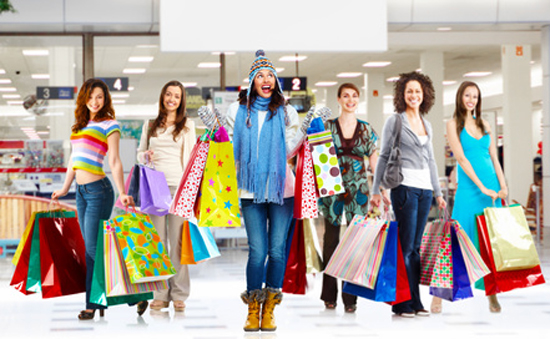 Set a budget. In an effort to maintain peace in the family and goodwill toward themselves, many people spend more than they should, something that becomes painfully obvious when credit card statements arrive in January. To avoid a holiday spending hangover, set a realistic budget for presents and stick to it. When possible, agree on spending caps with the people on your list so you don't end up spending, say, $40 on someone who spends $200 on your gift, which could make you feel guilty.
Match the list of gift recipients to your budget. Once infused with the gift-giving spirit, you may be tempted to include every aunt, uncle and fifth cousin on your list. Before that happens, limit the number of names by dividing your budget by the number of people on your list. Next, factor in the average price of gifts they might like. Then determine whether it's better, for example, to spend $100 apiece on eight recipients or attempt to please 100 people by buying each an $8 present. More often than not, this will help you pare down your list to just your closest friends and relatives.
Search for free or low-cost shipping online. Many e-commerce sites offer promotions that include free shipping and free wrapping early in the holiday season. Start your holiday shopping early to take advantage of these offers. They mostly disappear as December draws nearer.
Buy gift cards. These immensely popular gifts cost no more to ship than a postage stamp, and nothing at all when they're delivered via email.
Break away from the malls and big box retailers. Instead of limiting your searches to the usual brand-name suspects, check out small and family-owned shops on Main Street and out of the way places. In addition to helping you avoid the merchandise "sameness" common among big retailers, you'll avoid the crowds and might just come away with some nice bargains.
Shop at clearance sales year-round. Many stores liquidate merchandise at the end of each season. By starting your holiday shopping early or, better yet, by keeping your eyes peeled for bargains year-round, you're almost certain to find great gifts at steep discounts – from toys and games to clothing and electronics.
Do your due diligence. One reason so many people bust their holiday budgets is lack of research and comparison shopping. People who wait until the last minute are usually so focused on simply finding the right items that they buy them wherever they find them, without first checking to see if other retailers have the same merchandise for less. Devote some time to researching your gift list — online, in catalogs, newspaper ads and circulars — so you don't end up experiencing buyers regret within days (or minutes) of leaving the store.
More from CreditDonkey: