---
Trying to save money during the busiest shopping month sounds like a fool's errand. You just need to know which items will have the best prices. Find out what to buy in December and what to avoid.
What to Buy in December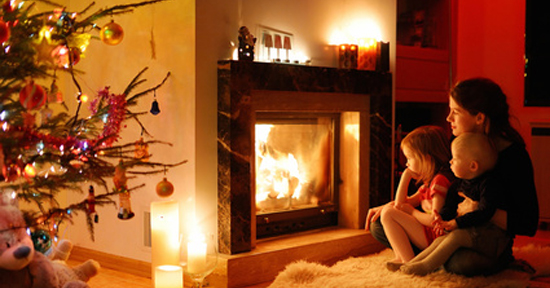 Gift Cards: Lots of stores and restaurants offer promotions for buying gift cards, such as by giving you a free additional gift card when you purchase a certain amount. You'll usually have to spend anywhere from $100 to $150 to receive $25 to $50 in free gift cards, but if it's a place you frequent often, like Target or your favorite restaurant, you'll quickly get to the savings. Gift cards are also nice to have on hand for a last minute present or hostess gift.
New Cars: Car dealers will offer amazing deals when you shop for a new car at the end of the year, especially the last two weeks of December. New car dealers have annual quotas they have to meet so they'll be happy to move inventory. You could be saving as much as $3,000 off the sticker price. Plus, most customers are overwhelmed with Christmas shopping so it's a perfect time to check out the dealerships.
Tools: Whether you're planning a home renovation project or have someone in the family who would love some new tools as a gift, now is the time to stock up your workshop. Check out your local weekly ads in advance to score the best deal, and expect to see savings between 20% and 40%.
Toys: If you're willing to take the risk, wait until the middle of the month for some major savings on toys, up to 45%. Of course, if your child asked Santa for a specific item, you may not want to chance waiting — and that in-demand item may not get discounted at all.

Bonus tip: There's another big reason to hold off on buying toys until mid-December. If you shop too early, you'll fall into the trap of browsing without much thought about what you're putting into your cart, and you risk forgetting just how much you picked up. Shopping later in the month can keep you on track and on budget — as long as you don't wait too long and shop in a panicked frenzy.

Cookware and Kitchen Supplies: Just like in November, you'll continue to see sales on cookware in major department stores. Don't just think about upgrading your own kitchen items — think about any upcoming weddings you have to go to in the coming months, and see if you can nab a deal on something from the couple's gift registry for 25% to 40% off.
Athletic Apparel and Equipment: Get ahead of everyone making fitness-related resolutions come January 1st and get your gym gear now. You'll see lots of markdowns on athletic clothing, yoga mats and workout DVDs. Even if you don't plan to use them until after the holidays, your wallet will thank you for your foresight. And your wallet is one thing you won't want to slim down!

Bonus tip: If you intend to invest in a "new you" starting in January, consider applying for a credit card with a 0% APR introductory rate this month. Then, in the first few months of the year, when you're working to pay off anything you bought for the holidays, you can get a breather as you stock up on workout gear. Don't buy more than you will realistically need, of course, but if you're serious about your self-improvement, this could be a wise investment.

Moisturizers: If your hands and lips crack in the winter cold, now is the time to stock up on lotion and lip balm to get you through February. Retailers want your business in this peak timeframe, and they tend to offer plenty of promotions and coupons to get you to buy your winter necessities and perhaps grab something else while you're there. Fortunately, these also make great stocking stuffers.
What Not to Buy in December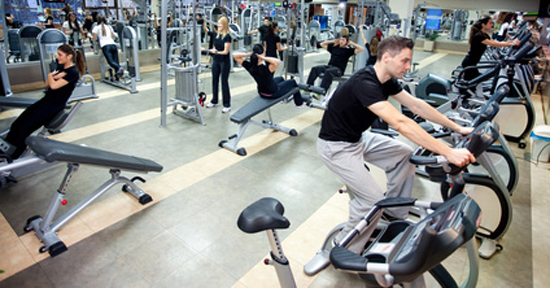 Electronics: The best deals came and went around Black Friday, so try to hold off on any new electronics purchases until the New Year. This includes televisions, digital cameras, and speakers. If you have an electronics junkie you need a gift for, find a store offering one of the gift card promotions we mentioned earlier.
Christmas Decorations (not before the 26th): Retailers won't offer big discounts on holiday décor until after Christmas, so wait until the day after for savings of about 50%. As we inch closer to the New Year, you'll see the markdowns increase, eventually reaching 90% off. There may not be much left at that point, but you may be able to score some nicely priced holiday cards or a pack of string lights for next year.
2015 Calendars and Planners: Wait until the New Year for discounts on calendars and planners for 2015. Until that point, you'll be sure to see them for full price at most stores.
Gym Memberships: You've stocked up on your gym gear, but unfortunately, the New Year is not the best time of year to join a gym if you're looking for a deal. Gyms have no shortage of new members making New Year's resolutions, so they have no incentive to offer deals. We've found that June is a better time get membership savings.

Bonus tip: While it's wise to get deals when you can, there is no point in nabbing a discount for an item you can't afford at the moment, at any price. In the next year, will you be able to pay off what you're charging in December without having to pay interest? The holidays aren't a license to shop beyond your means, even when the holiday music piped through the speakers of every mall makes you feel otherwise. Give yourself the gift of smart shopping in December, and you'll be giving yourself the gift of no debt in January.
Lauren Ward is a research analyst at CreditDonkey, a credit card comparison and reviews website. Write to Lauren Ward at lauren@creditdonkey.com
More from CreditDonkey: