10 Cheap Fun Things to Do with Kids
10 family-friendly activities that won't break the bank
---
Just because you have kids doesn't mean you have to stay home all the time. While it costs more as a family to go to the movies, go out to dinner, or take in a concert, there are ways to still get out and have fun without feeling like you have to take out a second mortgage to entertain yourselves.
Think beyond the fantasy of going to Disney World (which costs a family of four thousands of dollars) and get creative. We'll give you a headstart with the following 10 family-friendly activities that are either free or practically free.
#1 Go on a Scavenger Hunt
Come up with some clues and take your kids on a hunt of the town for 10 items or so. For smaller kids, you could take photos around your community ahead of time and see if they can find them in person. For older kids, make challenging riddles or fun facts about landmarks, and see if they lead you to the right place. Come up with a special prize for whoever gets the most answers correct, or reward the whole family with ice cream sundaes at the end. Or, along the lines of saving money, make the prize less material, like the option to choose what's for dinner that night.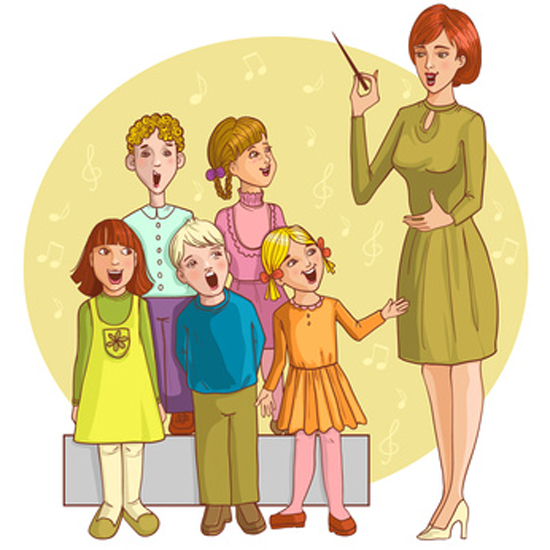 #2 Attend a Local Musical
If you'd rather see someone else put on the show, head out to your local high school performance. Schools do musicals and plays throughout the school year. Or look out for a performance by local actors. You may find a budding star within your community - you never know. When you can't afford Broadway, you still have an opportunity, as a family, to have a night out and enjoy a good story.
#3 Make an Obstacle Course
We all spend too much time indoors, year round. Take some jump ropes, cones, hula hoops, and whatever else you can find to make an obstacle course in your yard. Pretend the cones are pits of fire that everyone has to jump over. Cordon off a section of the yard and say it's a murky swamp that everyone has to kick a soccer ball across before going to the next level. Lay down a ladder and have everyone go through it with one foot in and one foot out, until they get to the end of the rungs. Keep adding to this course as all of you get better and faster at making your way through it.
Keeping your kids active is great for both keeping them entertained and improving their health. This article from
Baby Chick
lists some other fun ideas to get your family up and moving.
#4 Make a Scrapbook
On a day when the weather just isn't cooperating, create your own fun indoors. All you need is a plain, inexpensive scrapbook and some imagination. Have the entire family help look through photos and hunt for special mementos around the house. Think about past trips or just special events.
Gather everything up and work together on a family scrapbook. Not only is it a fun way to spend an afternoon, but it's often a walk down memory lane. In addition, it gives you something special for the future.
#5 Put on a Show
If you're feeling really inspired, why not put on a show? Have the entire family come up with an "act." You can do a talent show or put on a play. You can also do a concert or even a puppet show. Let your imagination be your guide.
Your kids will love the opportunity to be creative, making props and costumes out of what you already own.
#6 Redecorate Your House
The kids are bored, and you're bored with your house. Never fear, now is the time to redecorate. Have them play interior decorator and cut out inspiring layouts from magazines. Go to the hardware store and pick out paint colors. You don't have to spend a lot of money painting walls and refinishing furniture. All you need is some imagination and some backup help. Be open to new colors in your kids' rooms, and you could all end up having a fun paint party.
#7 Visit Your Local Museum
Either you long ago stopped going to museums because your kids were too little, or it was never quite your thing. But art and historical museums are treasure troves and great learning experiences for every member of the family. Best of all, there are many ways to get a significant discount or a free pass. Check with your local library to see if they have day passes, and check the website of the museums in your area to see when they offer special hours for the community. On those days, make sure you show up early to beat the crowds. You get to look at some great art or learn a little history, and your kids get to be kids. It's a win for everyone.
#8 Make It a Movie Night
Taking the entire family to the latest release at the theaters can be really expensive. Add in some popcorn and you've probably just blown your entire entertainment budget. Make a deal with another couple that you'll take turns hosting movie night. Instead of watching the latest blockbuster, you'll watch whatever has come out on Redbox (just over $1) that week. The visiting family brings the popcorn and some Twizzlers. Turn out the lights and turn up the volume. At least you're out of the house.
Turn it into a slumber party by bringing PJs - maybe the hosting family babysits while the visiting parents get to go home, alone for the night. Or watch a favorite movie and have everyone dress up as the characters.
#9 Go to Your Local Library
When you don't want to shell out the $20 or so it would take to go to an indoor play space or arcade, head to your local library. There's way more here than shelves of books. Smaller kids can have fun playing with puppets, Legos, and computers while older kids could check out the DVD collection, video games, or join a special book club. Or make your own family book meeting in a quiet corner.
#10 Have Game Night
Are poker games a relic from your twenties before you had kids? Bring out the poker chips and cards, and teach your children how to play. Don't bet real money, of course - use the chips as incentives or use pretzels and popcorn as wagers. Or take out those board games at the bottom of your hall closet and give them a whirl. Turn puzzles into games; split up the family by gender, or pairing up Mom and son and Dad and daughter, to see which team will finish their puzzle first. If game night is already a part of your weekly habit, then see if your neighbors will swap their games with you so that you all have something new to play.
Family-friendly activities don't have to cost an arm and a leg. With a little imagination, you can create your own fun for very little money. If you're lucky, you may even find it's completely free.
Lori D is a contributing writer at CreditDonkey, a credit card comparison and reviews website. Write to Lori D at lori@creditdonkey.com
Note: This website is made possible through financial relationships with some of the products and services mentioned on this site. We may receive compensation if you shop through links in our content. You do not have to use our links, but you help support CreditDonkey if you do.