How Helpful is Car Rental Insurance Coverage
---
It used to be that credit cards with car rental insurance were a no-brainer. You didn't buy insurance from the auto rental company because your credit card offered that coverage. Today, though, policies vary widely, so the helpfulness of a card with auto insurance really depends on the specific policy it offers, as well as the accident policies of the car rental company.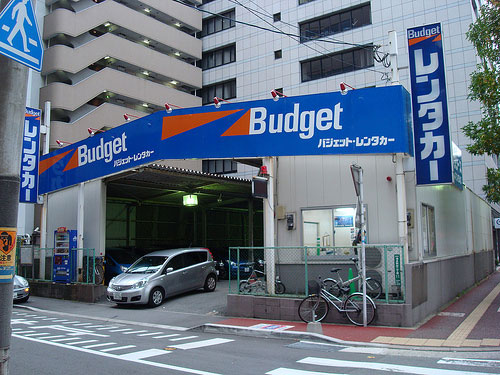 Budget Car Rental

© Albert Hsu
Not all car rental insurance is created equal
Auto rental insurance policies vary greatly from one card and card company to the next. With most companies, including MasterCard and American Express, rental insurance is only available to elite cardholders with great credit. Many other people are out of luck, so don't just assume your card has the coverage, even if your credit is pretty good.
Even among those cards that do offer auto rental insurance, the details of the policies can also vary widely. For instance, some companies offer primary insurance while others offer secondary coverage.
What's the difference? With primary insurance, the credit card company pays for all of your accident-related expenses without you having to report the problem to your insurance company. This is helpful because you have one fewer hoop to jump through and your insurance premium won't hike up. With secondary insurance, the card company will pick up the tab only after you've submitted the paperwork to the insurance company to see what they'll cover.
Beware of extra fees
If you get into an accident in a rented car, the rental company can charge you a lot of fees. Instead of just having to pay a deductible to take care of the problem, you may also face administrative and loss-of-use fees.
Administrative fees can be a problem because all but the elite protection programs refuse to pay them. Loss-of-use fees can be even more problematic. These are basically fees that the car company charges you for however many days they lose use of the car due to it being in a repair shop.
Sometimes, these fees aren't covered by credit card auto insurance at all. Other times, the credit card company has to see a log from the rental company to prove that the rental company was actually losing money due to the loss of the vehicle. This can be a huge problem, since many major rental companies protect their logs as private information.
So, the extra fees that aren't covered by your credit card company can stick you with a pretty big bill in the long run.
The fine print
Also, you have to remember that there are restrictions to the situations in which your card will even cover you. With most cards, you have to totally refuse the rental company's collision waiver program, have to be the primary renter of the car, and have to pay in full with the credit card in question. Many vehicles, such as trucks, pickups, off-road vehicles, and motorbikes are not covered. In some countries, collisions aren't covered at all, and you can only have the car in your possession for a certain amount of time before the coverage disappears.
The bottom line
All that being said, having a card with auto renter's insurance can still be helpful. You just need to make smart choices. Talk first to your credit card company and ask very specific questions about what is covered and under what circumstances. If you have secondary insurance on your credit card, check with your insurance company to see how you're covered in a rental car. Finally, check with the rental company about potential fees before you rent the car. Even if you're risking a few hundred bucks in case of an accident, at least you'll be prepared for the news.
Abigail H is a contributing writer at CreditDonkey, a credit card comparison and reviews website. Write to Abigail H at abigail@creditdonkey.com. Follow us on Twitter and Facebook for our latest posts.