Credit Card Bonus Point Deals
---
With new card offer rates remaining high, consumers are looking past rates when evaluating credit cards. One feature that is starting to catch more attention in helping to determine which card to choose for the wallet is rewards programs. Specifically, credit cards are starting to introduce bonus point deals to help lure consumers toward their card.
Of course, it's important to read all of the fine print before choosing a credit card based upon its reward program and bonus points. You will want to know if there are any special exclusions and if you will be required to use the bonus points on specific types of rewards.
Are bonus points worth the spending threshold?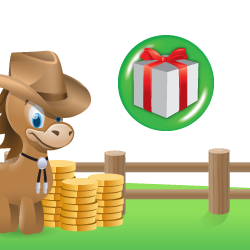 Introductory Bonus Offer Deals © CreditDonkey
Bonus points can help you earn the rewards merchandise that you are eyeing that much quicker. But, before you can determine if those points are beneficial for you, you will need to examine what your monthly credit card activity typically looks like. This is because you are generally required to spend a certain amount on your new card within a certain period of time in order to earn those bonus points.
If you are required to spend $3,000 within the first three months of card opening, that equals at least $1,000 worth of credit card activity per month. If that amount it significantly higher than you would typically charge to your card in a month, then it might not be the best deal for you. This is because it could cause you to pay interest on the balances charged to your card.
However, if it is merely a matter of changing your payment behavior – like using your credit card for all of your purchases while remaining within your monthly budget so you can pay the balance in full at the end of the month – then it's likely to be a great deal for you and your lifestyle. After all, you'll be receiving hundreds of extra rewards money to add to your account for simply making purchases you already planned to make.
Check out our list for the low-down on popular credit cards that offer bonus point deals as well as some additional information to keep in mind when choosing a rewards card.
Should annual fees be a deal breaker?
Consumers have become accustomed to utilizing credit cards that are annual fee-free. But these days, we're seeing a resurgence of annual fees. Thankfully, these fees don't have to be a deal breaker when making a credit card selection.
When determining whether to select a card with an annual fee, you will want to evaluate the rewards and bonus points to determine how much they are worth. Look at how you will be receiving on an annual basis in complimentary benefits. For example, if you are receiving a complimentary airfare on an annual basis (and you will actually utilize that plane ticket), the reward should more than pay for the annual fee that you are paying.