What to Buy (and Not to Buy) in April
---
You can find some great deals in April if you know what's on sale and what to stay away from. Buying a house this month would be smart, as would purchasing some mulch. But steer clear of buying a ticket to paradise.
What to Buy in April
Flowers are popping up in April, and so are deals. Shake off any lingering winter blues by scoring yourself some great buys. In the market for a new house? April is the month to get your new home. Need to get back in shape? You can find some gear for your feet at a discounted price. CreditDonkey has found plenty of savings throughout the month of April.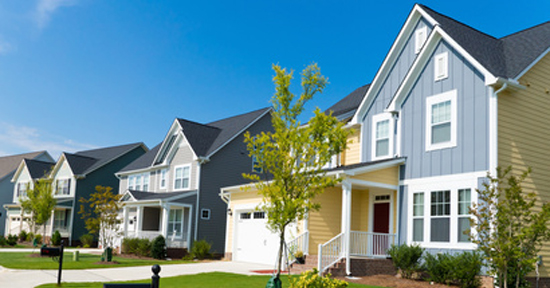 A new house
If you are in the market for a new house, now is the time to check the available inventory. You could have gotten a better deal during the winter doldrums, but home inventory will be low. Catch the very beginning of the spring real estate frenzy, and while you'll have fewer houses to choose from, you'll also have fewer buyers to compete with so you'll have more of an upper hand when negotiating with sellers.
Tires
April is also an ideal time to get a discount on new tires for your car. Many retailers will offer rebates and discounts ranging from $70-$100 off, as they hope to get consumers in before the summer vacation rush starts.
Gym Memberships
If you didn't take advantage of the New Year's gym specials, April is the next good month of the year when you can find discounts. Since the weather is warming up and folks are taking their sneakers outside, gyms are vying to get folks back inside on the treadmills.
TVs
Prices for home electronics are at the lowest they'll be for quite some time, so if you're looking for a new television, now is the time to buy. Because April marks the beginning of the Japanese fiscal year, many electronic companies will be looking to unload last year's models to make room for newer products. You're likely to see savings of at least 10%, which can add up quickly when springing on such a large purchase.

Bonus tip: Start thinking now about the time of year when your TV will spend its most dormant hours – the summer. As CreditDonkey noted in our Monthly Savings Plan: Your Savings Calendar, April is when you should solidify what you'll be doing this summer. If you foresee a family road trip in your future, consider signing up for a gas credit card now so that you can use your commuting costs to offset those miles you'll be putting on your car in a few months.

Laptops
Similarly, laptops from Japanese companies will also go on sale for the same reasons as TVs. Expect savings up to 20% on last year's models.
Vacuum cleaners
Here's another item that is great to buy in the spring. Like televisions, new vacuum models debut in June, so you'll see plenty of savings through April and May, often in the 20%-25% range. You'll have a motivator to spring clean.
Thrift items
As you try out your new vacuum, you may be looking to get rid of some clutter. And so will your fellow spring-cleaners. Check out thrift stores like Goodwill and Salvation Army for new inventory from your neighbors. You may have to dig, but you could very well hit the jackpot on thrift shop deals, and get a whole new look for your home. Also keep your eye out for boots and jackets that you'll need when cool weather returns later in the year.

Bonus tip: Continuing with the idea of leftovers, look to score some decent breaks on entertaining dinnerware after the Easter holiday ends. No matter what your religious preference, you may easily fall in love with some cute bunny cups and plates, especially at the sweet prices you're likely to find after April 20.

Stuff for your yard
Home Depot features a spring season Black Friday in Spring for nearly 2 weeks in early April. You'll find savings on lots of outdoor items to get you ready for the summer season, including plants, mulch, landscaping timbers, and more.
Athletic shoes
Now that the weather is warming up, retailers will offer big savings on sneakers and tennis shoes to encourage fair-weather athletes to get outside again. Start that exercise routine back up while enjoying a new pair of kicks. Running sneakers in particular have deep price cuts this time of year – from as low as 15% to 45% on older models.
What Not to Buy in April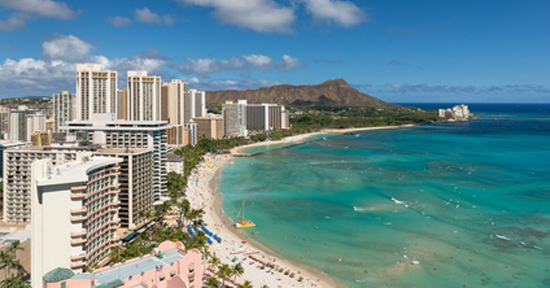 Vacation to Hawaii
Combine the fact that April is prime whale-watching season in Hawaii with the reality that most kids have spring break sometime during the month, and you've got the most expensive month of the year for your island getaway. Instead, think about Hawaii to escape the chill of fall or early winter, when prices hit rock bottom.
Mattresses
While you may be tempted to freshen up your bedroom during spring cleaning, hold off another month before purchasing a new mattress. You'll see some of the best deals of the year over Memorial Day weekend, so it's worth the wait.
Baby items
You can generally always find some deals on baby clothes, especially if you're willing to buy off-season items, but we're talking about the heavy-duty baby gear like car seats, strollers, and high chairs. The best deals come at the beginning of the year as stores transition into newer models, leaving little left on sale in April.
Kitchen appliances
Save this category for next month: New refrigerators and other kitchen appliances generally hit the market in June, making May the best time to find sales on older models. You'll also have the added bonus of Memorial Day sales then, with further marked down prices.
Lauren Ward is a research analyst at CreditDonkey, a credit card comparison and reviews website. Write to Lauren Ward at lauren@creditdonkey.com
More from CreditDonkey: