10 Smart Ways to Advertise Your Small Business
---
Today's business market is both crowded and noisy. It takes some serious chops to get your small business noticed, but a little creativity can turn heads. By working on your advertising ninja moves, you can create a promotional campaign that will wow your potential and existing clients without breaking the budget. We've put together a list of 10 ideas to inspire your next line of marketing moves. The rest is up to you.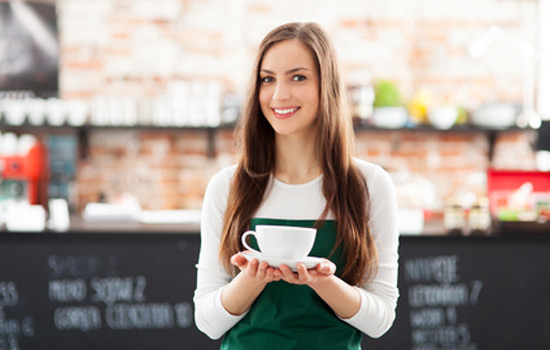 Be creative with social media. Anyone can participate in social media, but it takes real savvy to make it pay off. Get creative and be compelling - or hire someone who can be that way for you. The key is to stand out from the crowd of social media feeds - for example, tell a serial mystery, one sentence at a time, on Twitter. Create a superhero character or mascot for your business, and talk in his or her voice. If you're a local-based business, initiate a scavenger hunt in your community with photos on Pinterest or Tumblr. When you have the right mix of creativity, timing, and subject matter, you can go viral.
Develop a Kickstarter-style video. Videos are inherently more engaging than words or photos. Hire a professional team to tell your story with interviews, live shots of your business in operation, and persuasive dialogue about what you offer. Imagine it as a Kickstarter pitch, because it is. You are asking people to invest in your business. Tell them why it's a good investment.

In order to innovate in the modern age,

Financial Bin

recommends all businesses set up new ways of communicating with consumers. Read more to see their other tip on how to keep your institution ahead.

Get mobile. Pay attention as you drive around your community. See a blank truck driving around town, delivering goods to local stores? Ask if you can place an ad on it. City buses, metro trains, moving vans, contractor trucks, anything that has open space and travels around the area can deliver your message, all the time. Is your budget too small for a public transportation marketing blitz? Then how about bumper stickers for your most loyal customers, those who are open to raving about your business on the back of their cars.
Orchestrate a flash mob. The possibilities for flash mobs are wide open: carolers during the holidays, dancers in a public square, freeze models at a sporting event. Type "flash mob" into Google to get your creative juices flowing. Enlist your friends and customers, who may be so thrilled they'll participate for free. Brand your mob by handing out T-shirts or hats, any swag that will associate your business with the fun and be visible in the video footage.
Meet a need. Identify a need in your community and find an innovative way to fill it. Provide free childcare during a major community event. Have book covers printed for the local high school. Sponsor a parking lot shuttle at the county fair. You'll be loved and remembered, the perfect combination.
Know your community and when things happen. Hand out free branded travel mugs at your local coffee shop. Give away branded stadium seats at school soccer matches. Buy popcorn for the whole theater on a Friday night.

Has your business run its course? Read

Zinner & Co.'s article

for more info on how to make selling your business a more seamless transaction.

Reward clients and staff. Your clients and staff can be your most effective marketing team. Don't be afraid to invest in your customers and staff and then ask them to spread the word. Equip them with swag to hand out. Request that they review your business online and spread the word about it to people they know.
Get remembered - for life. What could your accountant do to win your loyalty? Maybe he overhears you saying you love to ski, and gives you a free weekend stay at a ski lodge. Maybe she knows you're a foodie and has a personal chef cater your dinner party. Would you switch accountants? Ever? Absolutely not. Similarly, show your clients that you're paying attention.
Give back. The simple joy of making someone's life better is only the beginning of how giving pays dividends. Have a "free" day at your store, where everyone gets something for free. Hand out gift cards on the 31st of every month that has a 31st. Buy dinner for one client every week. In comparison to purchasing ad space, the dividends you get from these activities could be more monumental.
Get crazy. When you really need to get attention, hire a waiter in white gloves and tuxedo to serve champagne on the 18th hole of a local golf tournament. Send a float down Main Street when there's no parade. Fly over the July 4th celebration in a hot air balloon dropping gifts with parachutes. Come on, your turn. Get your crazy on!
Tammy K is a contributing writer at CreditDonkey, a credit card comparison and reviews website. Write to Tammy K at tammy@creditdonkey.com. Follow us on Twitter and Facebook for our latest posts.
Note: This website is made possible through financial relationships with some of the products and services mentioned on this site. We may receive compensation if you shop through links in our content. You do not have to use our links, but you help support CreditDonkey if you do.
Read Next: