Study: Best Cities for Value-Seeking Beer Lovers
---
Have you had a difficult time finding the perfect local bar to enjoy a beer with friends? It may be because of where you live or where you are visiting. High costs and taxes, access to public transportation, and the number of nearby bars are factors that can influence a city's bar atmosphere. If there are a lot of people miserable over their work situation or stressed over how they will get home, you'll feel it when you go out for a relaxing drink.
We factored in several components that affect a city's beer-drinking experience to determine the 10 best cities for beer drinkers to visit or live.
Study Methodology
We considered the following statistics to determine the best cities for beer drinkers:
The city's "walkable" rating, as determined by Walk Score

The number of bars in relation to the city's population

Unemployment rate

Liquor and beer tax rates based on state-level data
Walk Score, a company that promotes and rates "walkable" neighborhoods, ranks the accessibility of an area's businesses and restaurants, and yes, bars, by foot. It also takes into account strong public transportation. The higher a city's Walk Score, the less likely a beer drinker would have to drive to get to his or her favorite bar.
Using data from the U.S. Census Bureau, we also looked at each city's number of bars compared to the number of people who live there. In most cases, the more bars per capita, the more likely prices are competitive, and the more likely good customer service won't be hard to find.
Another measure of value tied to each pint: beer taxes. The higher a state's tax on liquor taxes, the lower a city fell on our list (and as a cost-conscious group that enjoys the occasional drink, CreditDonkey staffers like to keep the overall price of beer as low as possible).
And finally, we considered unemployment rates using data from the Bureau of Labor Statistics, because they are important for determining an area's mood; studies show low unemployment rates result in better attitudes and mental health outcomes.
10 Best Cities for Beer Lovers
The city's rankings in each category were given equal weight and combined to determine the city's rank. The higher the city's score, the higher it ranked. We considered only the top 50 U.S. cities based on population.
1. Milwaukee, WI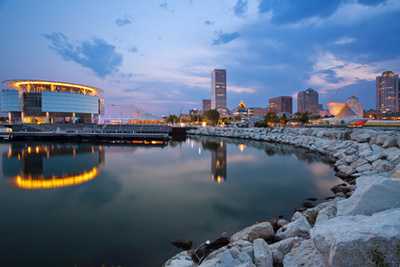 Milwaukee, Wisconsin
Walk Score: 60.6

Bars Per Capita Rate: 33.09

Unemployment Rate: 7.8

Beer Tax Rate: 0.06
Home of the Miller Brewing Co., as well as several regional breweries, microbreweries, and brewpubs, it makes sense Milwaukee is the best city in the United States for beer drinkers. Although it isn't the most pedestrian-friendly city, a low beer tax and availability to local breweries and bars put Milwaukee on top.
2. New Orleans, LA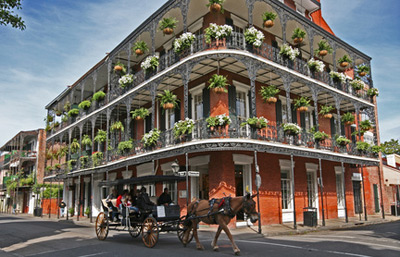 New Orleans, Louisiana
Walk Score: 56

Bars Per Capita Rate: 31.99

Unemployment Rate: 6.0

Beer Tax Rate: 0.32
New Orleans has a low unemployment rate, and its French Quarter and the Central Business District have Walk Scores in the 90s. Although the same beer in New Orleans may be more expensive than in Milwaukee, visitors to this city have a much greater ability to walk around from one bar to the next, year-round.
3. Omaha, NE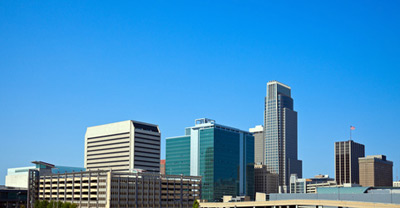 Omaha, Nebraska
Walk Score: 51

Bars Per Capita Rate: 31.54

Unemployment Rate: 4.3

Beer Tax Rate: 0.31
With its own Beer Week in February and the Omaha Beer Fest in June, plus very low unemployment in the area, Omaha ranks third.
4. Cleveland, OH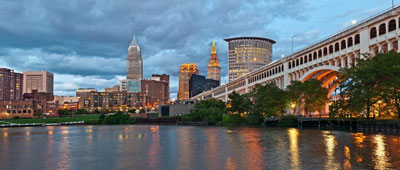 Cleveland, Ohio
Walk Score: 58.3

Bars Per Capita Rate: 22.29

Unemployment Rate: 7.0

Beer Tax Rate: 0.18
Cleveland is relatively easy to navigate, it has several bars based on its population, and the city has reasonable unemployment and beer tax rates. Cleveland's above-average performance in each category ranks it high on the list.
5. Portland, OR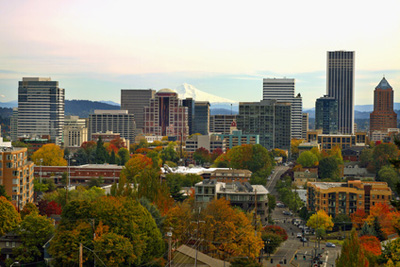 Portland, Oregon
Walk Score: 66.3

Bars Per Capita Rate: 20.99

Unemployment Rate: 7.8

Beer Tax Rate: 0.08
Areas of Portland such as Hollywood, Downtown, and the Pearl District have near-perfect Walk Scores. It is also tied with Philadelphia for having the third-lowest beer tax rate.
6. Las Vegas, NV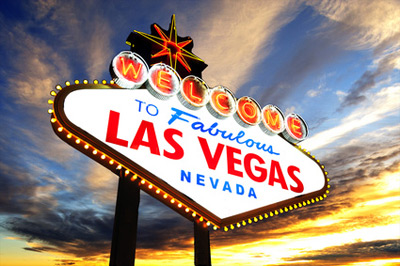 Las Vegas, Nevada
Walk Score: 49.2

Bars Per Capita Rate: 20.71

Unemployment Rate: 9.8

Beer Tax Rate: 0.16
Las Vegas narrowly beats Philadelphia as the sixth best place for beer drinkers. If you're visiting the city and stay on the Las Vegas Strip, it is extremely easy to access a nearby bar with great beer. And if you gamble, you can drink your beer for free while playing the slot machines in most casinos.
7. Philadelphia, PA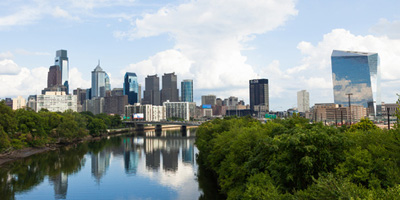 Philadelphia, Pennsylvania
Walk Score: 74.1

Bars Per Capita Rate: 17.42

Unemployment Rate: 8.2

Beer Tax Rate: 0.08
Philadelphia has two things going for local beer drinkers: It's in a state with a very low beer tax, and the city itself is one of the most pedestrian friendly in the Northeast. Although the unemployment rate is somewhat high, a strong public transit system ranks Philadelphia seventh on the list.
8. Chicago, IL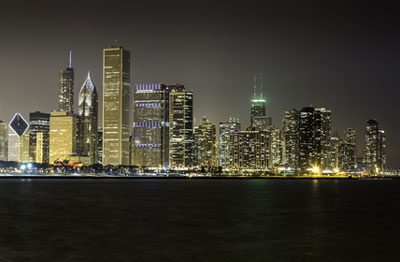 Chicago, Illinois
Walk Score: 74.3

Bars Per Capita Rate: 16.47

Unemployment Rate: 9.5

Beer Tax Rate: 0.231
Although Chicago has a high unemployment rate, many of those drinking in Chicago are visitors, as it has a high number of bars to accommodate all those people looking for a good time away from home. The city is also very easy to access on foot or by bus.
9. San Francisco, CA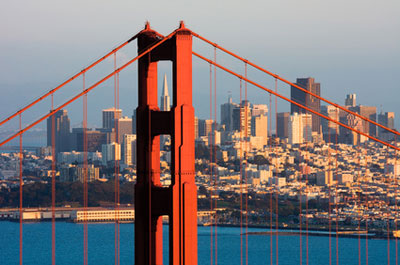 San Francisco, California
Walk Score: 84.9

Bars Per Capita Rate: 14.69

Unemployment Rate: 6.9

Beer Tax Rate: 0.20
According to Walk Score, San Francisco is the second-most walkable city in the United States. Unemployment is low, and the beer tax is reasonable. Working against this city is the fact that it has a high cost of living and most of its establishments serve food and aren't solely drinking places. Such places were not included in our rankings.
10. New York, NY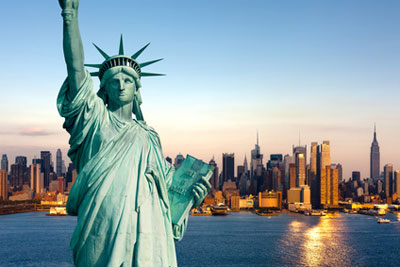 New York, New York
Walk Score: 85.3

Bars Per Capita Rate: 14.025

Unemployment Rate: 8.1

Beer Tax Rate: 0.14
The most walkable city in the United States, New York ranks 10th on our list. Although it has a very strong public transit system, it is also the second-most stressed city in the United States, according to Forbes magazine. It may be easy to find a beer in the City That Never Sleeps, but your bar mates may be tenser than in other metropolitan areas.
---
If you're an aficionado of sampling beers and kicking back at local bars, we've given you a bucket list of cities to visit. Keep in mind that because this list was largely based on specific data points, the ranking would change if we had added other factors, such as the number of local breweries, or if we had expanded the list beyond 50 cities.
This list shows that you don't have to live in one of the top three cities in the United States to get a great beer with great company at a local bar. And, you don't have to take a beating every time you lay your credit card on the bar at the end of the night. By taking the beer tax and the number of bars per capita into account, we have offered up lower-cost drinking areas.
Tracy Jones is a contributing writer at CreditDonkey, a credit card comparison and reviews website. Write to Tracy Jones at tracy@creditdonkey.com
Disclaimer: Opinions expressed here are author's alone. Please support CreditDonkey on our mission to help you make savvy decisions. Our free online service is made possible through financial relationships with some of the products and services mentioned on this site. We may receive compensation if you shop through links in our content.