Best Time to Buy International Flights
---
Searching for a cheap international flight? Be prepared for the wild goose chase that may lie ahead. Even if you purchase a ticket as soon as it becomes available, you may be stricken with disappointment when you see the fare drop tremendously before the flight takes off.
On the other hand, you could sit around waiting on the price reductions to kick in, only to end up forking over a wad of cash to secure your spot on the plane before it's too late. And by that point, you've paid a ton of money just to sit in the middle, rubbing your elbows against strangers.
In reality, buying discounted tickets for an international flight doesn't come easy to either early birds or procrastinators. They are easier to come by only for the planners among us, those who do their research. We've made it easier by putting all the info you need in one place
When to buy will vary greatly depending on your destination. A study from CheapAir.com revealed "the best time to buy flights to the South Pacific was 70 days out, on average. To Africa it was 166 days out. For Mexico it was 89 days, Europe 151, Asia 129, and the Caribbean 101."
Here are a few more tips to help you get the most affordable fare for your next international flight:
When is the Best Time to Buy International Flights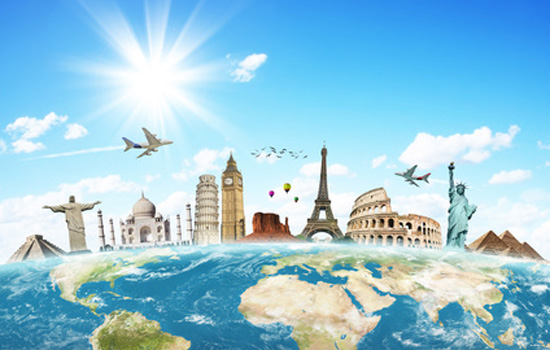 Do book fairly early for peak travel periods
Buy tickets for peak season travel two to three months prior to departure. Reasoning? Well, international flight fares tend to start off on the steeper end of the spectrum and gradually decline around three or four months prior to the date of departure. But waiting until the last minute when the demand skyrockets will more than likely place you in a higher price bracket. In rare cases, a lower level of demand could grant you access to an affordable seat by waiting it out.

The exception to the rule: high travel periods, such as Christmas. In that case, fares should be booked as far in advance as possible.

For non-peak period travel, you have more time
Traveling during the off-season? Booking 60 days in advance, depending on the destination, should grant you the lowest fare. As a rule of thumb, the more difficult it is to reach the airport you are traveling to, the further in advance you should secure your ticket. And if your dates are flexible, you can easily save hundreds of dollars by making adjustments to your itinerary.
How to Save Money on International Flights
Be on the lookout for seasonal sales.
In most instances, promotional rates surface towards the end of July and the beginning of August for fall travel. If you're looking to travel in February, which happens to be one of the best times of the year to lock in cheap travel fares, the optimal period to buy is from November to the beginning of December. And for summer travel, April is the best time to buy.

A simple trick: Since discounted rates typically appear between Sunday evening and Monday morning, wait until Wednesday at 1 a.m. or so to give the airline a ring and secure your spot. This way, you'll get first dibs on any leftover bookings that were reserved but fell through the cracks because of missed payment deadlines.

Analyze trends.
If flights for a particular destination have been at an all-time high each January, don't expect this year's fare to vary drastically. Instead, peruse the historical trends, using tools like Expedia's Trend Tracker or Fare Detective, to identify windows with lower demand at reduced rates.
Request a voucher to cover the price difference.
Did you reserve your flight early only to find out that the price has plummeted (for the same flight/cabin/fare code)? If so, give the airline a ring and inquire about a possible reimbursement for the price difference through a price voucher. Keep in mind, though, each airline has their own policy. It's important to note that this usually only works when the original ticket is purchased directly from the airline, and not a third-party website.
Allison Martin is a contributing writer at CreditDonkey, a credit card comparison and reviews website. Write to Allison Martin at allison@creditdonkey.com
Disclaimer: Opinions expressed here are author's alone. Please support CreditDonkey on our mission to help you make savvy decisions. Our free online service is made possible through financial relationships with some of the products and services mentioned on this site. We may receive compensation if you shop through links in our content.
More from CreditDonkey: