Money Tips for the New Year: 5 Things to Do
---
Are you having a hard time coming up with New Year's resolutions? CreditDonkey.com has done the tough work for you by putting together a list of easy steps that will give you the foundation for strong financial footing in the months ahead.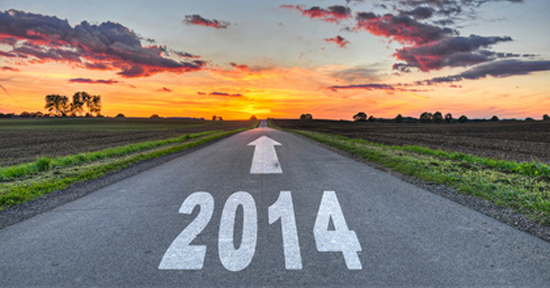 Review your insurance policies

Some of your life situations or your properties may have changed since the last time you looked over your insurance policies. You may be spending too much money on a policy every month or not enough. A perfect example is your car insurance. If you have an older model car, collision and comprehensive coverage may no longer make sense. Even if you decide to keep such policies, you may get by with raising your deductible, thereby lowering your monthly premium. You can do the same thing with your homeowner's policy. Raising your deductible can be a bit of a gamble, but it is a quick and simple way to save you money in the near term.

Also look for places where your other insurance policies may overlap, like your personal injury protection coverage. In some cases, both your existing health and life insurance policies already cover you in the event of an accident.

Track your spending

Resolve to finally find out where your money goes each month by tracking your monthly bills and expenses. Make a list of each and every bill that comes due on a monthly basis, and keep your receipts. You may find there are places where you are spending a lot more than you thought. Use this information to come up with some short-term and long-term savings goals for the new year. For instance, cutting back on your cable television channels may give you more money to put away for a future vacation.

Ask for a lower rate

Once you have reviewed your monthly bills, take action. Call up your phone and cable provider and see if they can give you a better rate. Do not be afraid to ask about questionable fees as well. Sometimes they may be able to suggest new deals. Also see if your credit card companies will lower your interest rate. While your service providers may not be willing to meet all your requests, you will likely get some type of break – perhaps temporary – if you are good customer.

Automate your monthly bills

You may win some points by signing up for auto-pay. If you can keep tabs on when your service providers will pull money to make sure you have enough cash to cover it, this is an excellent way to stay on top of all your bills and avoid needlessly paying interest or late fees. Auto-pay is great for people who have a hard time keeping their finances organized. Remind yourself to keep looking at the bills every month so that you are not overcharged for anything and to always stay aware of your many expenses.

Check your credit report

This is one of the easiest of our steps, and it's free. Under federal law, you can get a free credit report once every 12 months from all three of the nationwide consumer credit reporting companies: Experian, TransUnion and Equifax. To get one, just go to www.annualcreditreport.com. You can also request the report by phone or by mail. Make sure it's accurate and consider what you can do differently to improve your credit.
Kickstart a strong 2014 with these five easy steps. Get these tasks out of the way at the beginning of the year, and you can spend the rest of the year spending and saving wisely.