7 Money Tips from the Rich
---
If you want to whip up a spectacular meal, you'll look for a recipe from a top chef. If you want to update your wardrobe, you'll search for pictures of your favorite fashion icon. But where should you look for inspiration when you want to be savvy with your finances or build wealth? Look to those people who earn a lot of money and find ways to keep it. In other words, look to celebrities.
Not all of them have been so smart with their big bucks (the late great, notoriously bad-with-money Andy Rooney was one of those), but there is an A-list for those stars who have a few lessons to share with the rest of us.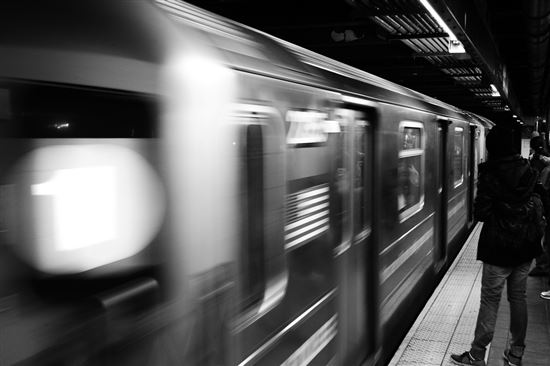 Speeding Subway # 2 © Randy Pertiet (CC BY 2.0) via Flickr
Cut unnecessary spending
Be thrifty and realize that just because you can buy something doesn't mean you should. Actress Sarah Jessica Parker can afford to buy her kids the finest wardrobe, but in a 2008 interview with Parade, she said she couldn't really remember buying clothes for James Wilkie, her first child with hubby Matthew Broderick. Instead he wears hand-me-downs.

Boost your savings even further and avoid taking on bigger financial commitments than necessary. When actor Vincent Kartheiser began living in New York while filming Mad Men, he didn't carelessly purchase a huge home or fancy car. He lived in a one-bedroom apartment and relied on public transportation, reported the New York Times, much his like character on the TV show but without the rich attitude.

Shop smart
When you do buy something, buy it at the best price. Six-time NBA all-star Carmelo Anthony has earned millions of dollars but views himself as a bargain hunter. "I go to the supermarket, make sure I get the newspaper, and tear the coupons out. Save a dollar or two," Anthony told CBS4. Some may call it cheap. Anthony called it "human." We call it smart. Never think that you have too much money to worry about small savings. Jump on every opportunity to keep a few pennies in your pocket.

Related: Impulse Buying Statistics

Spend today, save tomorrow
Though it may sound backwards, realize that sometimes you need to spend if you want to save. In 2011, President Obama advised people to insulate their homes and recoup the money by driving down energy costs. It's an investment on the front end, he said, but it's good for consumers. Whether it's insulation, old windows or a bad alignment that's taxing your gas mileage, stop ignoring problems that are slowly draining your wallet, and start investing in improvements that can save you over the long-term.

Related: How to Save Money on Utilities

Forget luck and get to work
Too many people assume it's unrealistic that they can be wealthy. That's because they believe there are only two ways to get rich - by inheritance or by luck. Donald Trump believes there is a third path to wealth, which is hard work. Luck comes from working hard, he says in his book Think Like a Champion. "If your work pays off, which it most likely will, people might say you're just lucky. Maybe so, because you're lucky enough to have the brains to work hard!" he quipped.
Take stock of what you do have
It's so easy to get caught up in the latest gadget or fashion accessory. Get caught up in the idea and before you know it, you're throwing down your credit card to spend money on something you don't really need and that you don't really have the money to pay off. Such moments are when it's a great time to tap Oprah Winfrey for advice.
Avoid debt
Too often people get into financial trouble because they live beyond their means. They use plastic as a way to seem richer and feel richer, but really they're just becoming poorer with every interest charge when they're unable to pay off their balances. Instead, view credit cards as a convenience tool That's what actress Zooey Deschanel has done with hers, a fact that became clear after her 2012 divorce. The details of her separation revealed she had millions in the bank but a $0 balance on all three of her credit cards.
Don't try to keep up with celebrities
The rich and famous may have some great advice, but beyond that, you have to live your own life. When you're making an effort to be thrifty and are working to save and avoid debt, you may feel pressure to do otherwise. Glossy photos of well-dressed celebs can be distracting, and you may feel compelled to keep up with your peers, who are overspending on a regular basis. Keep in mind many people are struggling to have the best material comforts and portray a wealthy image now. They will pay an even higher price for their lavish lifestyles later. To beat the crowd, you must have the courage to do your own thing - and not try to one-up them with fancy clothing or material things.
You may not be able to invest like billionaire Warren Buffett, but you can build a similar reputation for avoiding grandiose behavior. And you can take his advice and judge your actions based on an inner scorecard, not others' scorecards.
More from CreditDonkey: