5 Things Cheaper in 2014
---
The New Year will bring good news to those in the market for a used car or a desktop computer, but those on the selling side of gold and used cars won't be so pleased. Here are five items that are likely to go down in price in 2014.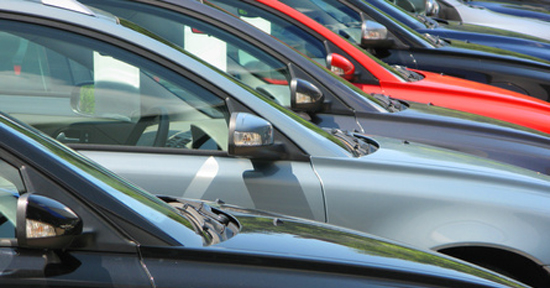 Gas prices: Drivers rejoice! Gas prices in 2014 are expected to be lower than they were in 2013. The annual average for 2013 will end up being around $3.52, and the U.S. Energy Information Administration is forecasting an average of $3.37 in 2014. That equates to more than a 4% year over year decline. If the forecast proves true, 2014's gas price average would be the lowest since 2010. To save more money on gas, check out our list of the best gas credit cards.
Used cars: Prices of used cars are predicted to drop by a few percentage points in 2014, with certain vehicle categories (minivans, full size pickups, midsize SUVs, and full size sedans) seeing even larger declines. These decreases could potentially be a long-term trend - there is speculation that the decline in used vehicle prices will continue for the next few years. While this is good news for consumers looking for a used car, those looking to offload one will be disappointed in their payout.
3D printing: One of the more innovative technologies made available on the consumer market in recent years, 3D printing, which involves "printing" 3D objects from computer models is often used in creating prototypes for new products. The printers themselves are expensive, though, with most retail models falling in the $1,300 to $3,000 range. That could change in 2014 when several key patents expire and allow competing manufacturers to enter the market. A similar trend was seen with fused deposition modeling (FDM), a precursor to 3D printing. Patent expiration resulted in FDM printer prices dropping from $10,000+ to just $300.
Apple iMac: After disappointing sales of recent iMac models, some industry analysts are forecasting the introduction of a cheaper iMac model in 2014. Much of the blame for the low sales was placed on the product's high price - iMac models start at $1,299. The addition of a less expensive model is expected to increase iMac sales by 10-20% over last year.
Gold: Investors take note - many industry insiders are predicting a decline in the price of gold in 2014. These forecasts are based upon improving U.S. economic data, and better economic conditions mean less demand for gold.
Prices generally increase over time on practically everything, so a new year's gift of lower prices on some items is noteworthy. Consumers – especially drivers burdened by high gas prices – stand to benefit in the coming year.
Leah Norris is a research analyst at CreditDonkey, a credit card comparison and reviews website. Write to Leah Norris at leah@creditdonkey.com