Citibank Balance Transfer Offers
Editorial Note: This content is not provided by the card issuer. Opinions expressed here are author's alone, not those of the issuer, and have not been reviewed, approved or otherwise endorsed by the issuer.

---
Check out current Citi balance transfer offers and start saving. Whether you're transferring a balance to or from a Citi card, know these vital tips.
Deal
:
Citi Simplicity
offers a 0% introductory APR on balance transfers and purchases for
18 months
. After that, a variable APR, currently 15.74% to 25.74% depending on your creditworthiness. There is a 5% balance transfer fee ($5 minimum). There are no late fees, no penalty rates and no annual fees.
Did you know: There are some credit cards with no balance transfer fees.

Are you looking to transfer your current credit card debt to a new Citi card? Or maybe you have debt with Citi and you want to offload it to an entirely new bank?
Here is what you need to know about Citi balance transfers.
Stick around to the end. You'll find the top Citi balance transfer promotions for September 2018.
But watch out. There are a few quirks you need to know if you want to make a successful credit card balance transfer.
Read on before you apply for your next credit card.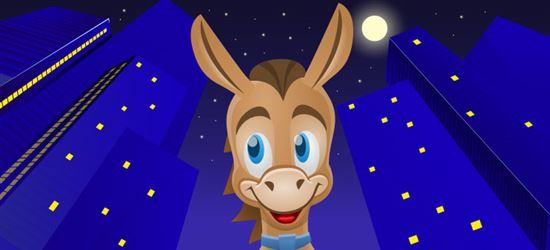 © CreditDonkey
To Citibank
Do You Have an Existing Balance from Another Bank?
If you're weighed down by credit card debt, a balance transfer is a smart way to get a break on interest rates. The trick is to move your debt to a card with a promotional 0% APR for balance transfers. This will give you a period of time to pay off that debt without accumulating more interest.
Related: What is a balance transfer?
Citi offers a few cards with a promotional APR period for balance transfers. If you're considering this, here are a few guidelines to keep in mind.
What kind of credit score do I need for a Citi balance transfer card? Fortunately, even if your credit score is less than stellar, you can still qualify. People have reported being approved for Citi balance transfer cards with scores around 650.

Only some credit cards offer a promotional rate. Most Citi cards will let you transfer a balance over, but not all of them have a promotional APR. The whole point of transferring a balance is to score a lower interest rate than whatever you're getting now.
You'll pay a fee for the transfer. Most banks charge a fee to move over your balance. Citi usually has a 5% transfer fee of the balance you're transferring (or $5 minimum).
The clock is ticking on transfers. For Citi cards with a 0% introductory APR offer, you usually have 4 months from date of account opening to complete the transfer in order to get the intro rate.
The promotional rate has an expiration date. For Citi cards, the intro APR length will generally start applying from the date of the first transfer. Pay careful attention to when the intro APR ends and aim to pay off your balance in full by the time it expires.
You could lose your introductory rate. If you miss a payment after you transfer a balance, some Citi cards could end your intro APR and apply the penalty APR. If you're not careful, this could make it more expensive in the long run. Always pay at least the minimum payment due, but preferably more.
Tip: Did you already do a balance transfer? To get your Citibank balance transfer status, you can monitor your account via Citibank Online.

To Another Bank
Do You Have an Existing Balance from Citi?
There's also a lot to consider if you're transferring a balance from Citi to another bank. Read the fine print - if you don't pay attention to the details, the smart move you thought you were making can backfire.
0% APR promotions may not always mean free. Most banks charge a balance transfer fee of 3% or 5%. This means for a $5,000 balance, you're looking at a balance transfer fee of $150 or $250. If you've got a lot of debt you want to move around, you need to know what it's going to cost up front.

In particular, we recommend credit cards that have no balance transfer fees.

Review the card's regular interest rate. Ideally, when you're transferring a balance, the goal is to pay it off before the 0% credit card promotional period ends so you're not stuck paying interest. If you're not sure you'll be able to clear the debt by the time your offer expires, find out the rate after the promo period and be realistic about how much it will hurt.

Tip: See our list of low interest rate cards.

Don't bank on earning rewards from a transfer. Rewards cards generally pay out points, miles, or cash back on new purchases only. If you're transferring over several thousand dollars to a new rewards card, you're not likely to earn any rewards for it.
Time transfers carefully Schedule the transfer well ahead of the due date on your current card. Check your balance transfer status. Make sure you continue making payments on your old card until you get confirmation that the balance has been completely transferred. If you don't, you could end up with a late fee, and the late payment could show up on your credit. Stop making new purchases on the old card once the transfer's been initiated.
Check the APR on purchases. If you're planning to use the new card to cover your expenses, look for one that extends the promotional 0% interest rate to purchases as well.

Note: Sometimes, a card only has a promotional APR rate for balance transfers and NOT for new purchases. If this is the case, and you do tend to carry a balance, we advise that you avoid using that credit card for new purchases.

Typically, you have a grace period on purchases where no interest accrues. But promotional interest rate offers may cause you to lose that grace period if you do not pay the entire statement balance (including the amount subject to the introductory APR) by the payment due date. If you plan to carry a balance, check the credit card issuer's terms to find out about the effects of the promotional APR offers on the grace period for new purchases.

Bottom Line
Transferring a balance to or from a Citi card can be a great move for your debt, but only if you're careful. Make sure you carefully read the fine print and are fully aware of any fees. Once you make the transfer, keep up with your payments and aim to pay it off in full before the intro APR period ends.
Terms and limitations apply.
Citi Balance Transfer Cards
Citi Offers with No Annual Fees
Below are top Citi cards with a promotional 0% APR offer for balance transfers. All have no annual fee.
| | | |
| --- | --- | --- |
| | | |
| | Here are three factors to keep in mind when choosing the right balance transfer credit card for your wallet ... | |
| | | |
Editorial Note: This content is not provided by Citi. Any opinions, analyses, reviews or recommendations expressed in this article are those of the author's alone, and have not been reviewed, approved or otherwise endorsed by Citi.
Disclaimer: The information for the Citi Simplicity® Card, Citi Diamond Preferred® Card, Citi® Double Cash Card, and Citi ThankYou® Preferred Card has been collected independently by CreditDonkey. The card details on this page have not been reviewed or provided by the card issuer.
More from CreditDonkey: