Best Things to Buy on Amazon
---
Getting your shopping done from the comfort of your couch, in your pajamas, is so satisfying. Even better is saving money while doing it. Amazon can help you do both – if you pay attention to the giant e-tailer's fine print and avoid getting distracted by items you don't really need. To help you stay on track, we've put together a list of the best items worth having delivered to your doorstep by Amazon as well as those items that you're better off buying in person.
What to Buy on Amazon
Blu-ray and DVD Movies
Amazon is a great one-stop shop for consistently finding deals on the latest Blu-ray and DVD movies. Anticipate savings of up to 30% on newer titles. You may find comparable deals from time to time at big box retailers like Walmart, but with Amazon, you're more likely to find the lower prices and the movies you want – and you don't have to drive to get them. You can also preorder upcoming releases for scheduled delivery.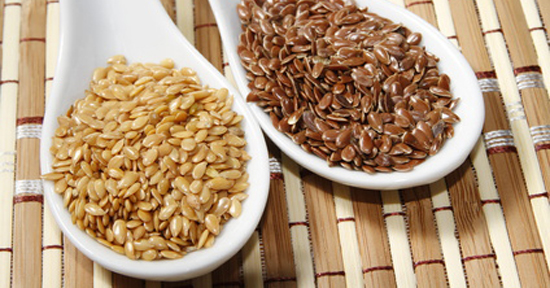 Natural Food Products
Before you go on a Whole Foods binge to update your pantry with the latest natural food trends, do some comparison shopping on Amazon. A few noteworthy deals include cacao nibs, which at about $12/pound cost nearly half as much as a similar product at Whole Foods. Chia or flax seeds also make good add-on items, ranging from $8 -$12 depending on the brand or size. You can gain additional savings with these and other grocery products by signing up for Subscribe & Save. Get automatic free shipping with this option and save between 5% and 15% depending on how many products you subscribe to receive on a regular basis. Plus, you can cancel anytime without any penalty.
Medical Supplies and Vitamins
You can save up to 70% on many health-related products using Amazon. Diabetic test strips, which can retail around $100, range from $20 to $35 plus free shipping. Glucose monitoring systems are also more than 50% off retail price. Also be sure to check Amazon for the best prices on vitamins and supplements. Get 35% savings on whey protein capsules, 55% on Vitamin D3 supplements and 44% on prenatal vitamins. Amazon ships most of these items, so they qualify for free shipping with a minimum purchase.
Books
Amazon originated as a bookseller and while it maintains low prices and a large variety of selections, prices are generally comparable to Barnes and Noble, sometimes even a little lower. You can also find used copies from third-party sellers, though you'll need to pay shipping for those. So unless you love browsing the local bookstore, consider browsing Amazon for the biggest savings.
What Not to Buy on Amazon
Diapers
Unless your little one is brand-sensitive, you really can't get a better deal on diapers than the generic brands at retailers like Target or Walmart. If you and your kid are a slave to the brand names, know that the Amazon Mom program offers the same perks as Amazon Prime and you also receive 20% off diapers, wipes and other family essentials. So if you're committed to buying brands like Huggies, Pampers or organic labels, then this could be a good choice for you.
Furniture
Though you may be able to find good prices on furniture through Amazon, most are listed through third-party sellers, which means you'll pay for those lower prices with shipping costs. And, if you're not familiar with the seller, you may not be guaranteed a quality product. Some key details, like color, size and texture, can't be accurately seen through web photos. If you do want to take the risk and purchase furniture over Amazon, be sure to read other customer reviews. They will usually give you good insight on the quality and construction of the product.
Groceries
While you may find deals on some organic and specialty items that are difficult to come by in regular grocery stores, you generally won't see any major discounts on your typical groceries. It's worth waiting for sales at your local supermarket for items such as flour, condiments and cereal.
---
One of the key upshots with Amazon is free shipping. You can save on gas, convenience and time with many of its products. There are two ways to get free shipping: If you're a frequent Amazon shopper, you may benefit in the long run by enrolling in Amazon Prime, which charges $79 a year. In return, you get free two-day shipping on all eligible products along with access to its instant video service and its Kindle lending library. Or, if you'd rather circumvent the fee, you'll need to spend at least $35 on certain items that Amazon ships directly to get free delivery. So pay attention as you add products to your cart and the breakdown of your order before you place it.