Small Business Outlook: Growing Will Be Easier in 2014
5 ways growing your business will be easier in 2014
---
For many small businesses, January 1 not only marks the start of the new year but also the beginning of renewed optimism. Six out of 10 small businesses say they're growing or expect to find growth opportunities in 2014, according to a National Small Business Association survey. Fortunately, many positive conditions in 2014 will help them in their endeavor.
If you're one of those business owners on a growth path or if you're an entrepreneur looking to join the small-biz club for the first time, read on for suggestions on to take advantage of the upsides in 2014 that will help you advance to the next level: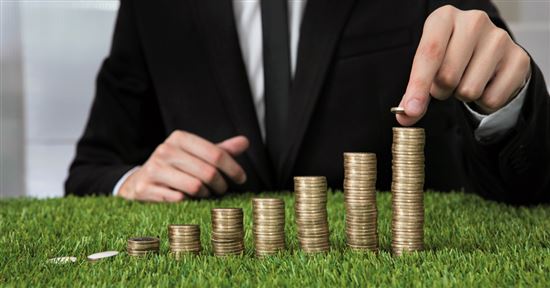 Consider borrowing to get new initiatives off the ground. If you need money to fund your company's growth, you should know that small business loans continue to be relatively easy to acquire through 2014 – especially if you're in good credit standing. In a survey by Pepperdine University researchers, 69 percent of small business owners interviewed said they searched for a bank loan and got one pretty quickly. And those loans are inexpensive due to continuing low interest rates, which will last at least through the first half of the new year.
Increase your workforce. Create a new department, begin a new project, or lessen your workload by adding employees to your roster. Many people are still out of work because of the recession's lasting effects, which is unfortunate – but on the flip side, chances are you will be able to find a qualified employee ready to fill the position. Labor will continue to be in high supply throughout 2014.
Apply to receive a tax credit through the Affordable Care Act. If you employ fewer than 25 full-timers and will be using the government's marketplace to cover their insurance, see if you qualify for an Obamacare tax credit to offset some of the cost. Although the marketplace won't be available for smaller companies until November 2014, you may still apply for the credit next year. If you run a qualifying private company and cover at least half of your workforce, you could reduce the cost of health insurance by 35 percent. When 2015 rolls around, it's even better – the credit rises to 50 percent for those small businesses that qualify.
Save on transportation. Sigh with relief at the gas pump and take advantage of lowered transportation costs. Due to falling crude oil prices, small businesses that deliver goods to clients via car or truck can expect to save money on gas. The U.S. Energy Information Administration expects that retail gasoline prices will average about $3.39 per gallon in 2014, down from 2013's $3.50 per gallon. Likewise, the EIA expects the average diesel price to fall from $3.91 to $3.73 per gallon. Take those savings and invest them back into your company.
Ask for advice. When you want to advance, you need to think beyond the status quo and lean on those who have realized success before you. Network with likeminded business owners and peers who have done what you want to do, and ask them the difficult questions, such as: How did they accomplish their goals? What obstacles did they face? The more you listen to experienced people, the more likely you will notice opportunities and be prepared to dodge pitfalls. Networking will be very easy in 2014, if you take advantage of social networks, such as LinkedIn groups, within your industry.