Black Friday Myths and Facts
---
Before you brace to battle mobs for deals on Black Friday, learn the facts behind some myths. You might end up pursuing a completely different shopping strategy this year.
Like many holiday traditions, "Black Friday" has become shrouded in many myths and legends since its beginnings in the 1920s, especially with the arrival of archrival "Cyber Monday." To help shoppers learn where and when the best retail deals can really be found in the months ahead, the editors at CreditDonkey.com did some digging to expose the truth behind five of the biggest Black Friday myths.
Top 5 Black Friday Myths Debunked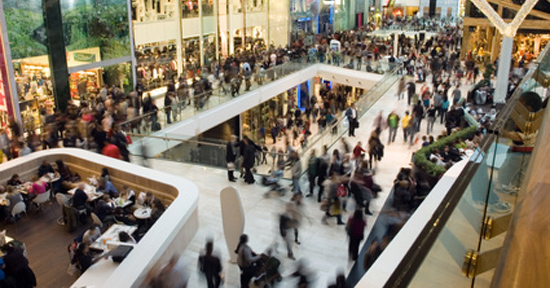 Myth #1: The idea that Black Friday is the best day of the year to buy deeply discounted merchandise is the biggest myth of all. Obviously, there are great bargains to be found on Black Friday, but discounts on merchandise such as toys, appliances, watches and jewelry are actually deeper during other days of the holiday season or even other times of the year. So if you'd rather do something else — anything else — than stand in line on Thanksgiving night waiting for the so-called 'mega bargains' of Black Friday, don't feel guilty about staying home with your family.
Myth #2: You'll be trampled by crowds of feral shoppers on Black Friday. How often does the news media report on all the planes that don't crash and people who aren't struck by lightning? Stories of shoppers crushed by carnivorous bargain hunters make news because they're so sensational and rare. In fact, past surveys and interviews with in-store shoppers on Black Friday reveal that most people feel a sense of camaraderie with their fellow consumers. So while you should expect big crowds, don't expect to be killed or maimed if you set foot in a retail space on the Friday after Thanksgiving.
Myth #3: All the best bargains appear in Black Friday ads. Not true. In recent years, some of the biggest names in retail, including Walmart and Best Buy, have released "secret" deals just days before Black Friday — deals only advertised on their websites. While many of the best deals are advertised in print ads and circulars, it's a good idea to go online ahead of time to learn whether your favorite stores are offering additional savings.
Myth #4: Snoozers are losers: you MUST get to the stores early. Although some "doorbuster" items sell out quickly in certain locations, most retailers now understand that they are in competition not just with other brick-and-mortar establishments, but with online stores like Amazon.com and Overstock.com. For that reason, many established retailers stock ample supplies of the most heavily advertised deals rather than annoy their customers. While it's still a good idea to see if the same deals can be found online before and during Black Friday, take the time to finish your Thanksgiving turkey before racing to set up camp outside your favorite store's entrance.
Myth #5: Cyber Monday has better online bargains than Black Friday. In recent years, a higher number of juicy deals have appeared online the Sunday before Cyber Monday, according to recent reports. Therefore, armchair shoppers are advised to keep their eyes peeled for bargains before (and maybe after) the big day.
More from CreditDonkey: