Best Baby Stores You're Missing Out On
---
Suit up your baby with a cute outfit or a fun toy that no other kid in the sandbox will have. Winners of the CreditDonkey Best Baby Stores award have been announced.

Best Baby Store © CreditDonkey
Top Baby Stores
If there's one downside about parenting, it's this: You don't have as much time to shop around anymore. Gone are the days when you could breezily window shop and stumble upon a great store. In fact, it is hard to find shops with unique and cute baby products when you can find a seemingly endless amount of baby stores online and little way to sort through them all, to know which ones have the best and cutest stuff.
We're going to save you a ton of time and any feeling you have that you're missing out with our list of the very best baby stores. Skip the big-box, run-of-the-mill shopping excursions, and have a blast checking out the stores below. You'll find must-visit options for your wee one on this list, whether you're looking for stylish clothing, can't-resist toys, baby supplies, a special gift for an expectant family, or a local baby shop you can support.
The act of parenting is overwhelming - there's no doubt about that. Coming in a close second on the overwhelming factor is shopping for your baby and kids. At CreditDonkey, we help you spend your time and money wisely by narrowing down your shopping choices to only the ones that deserve your attention. The baby stores on our list below fit the bill.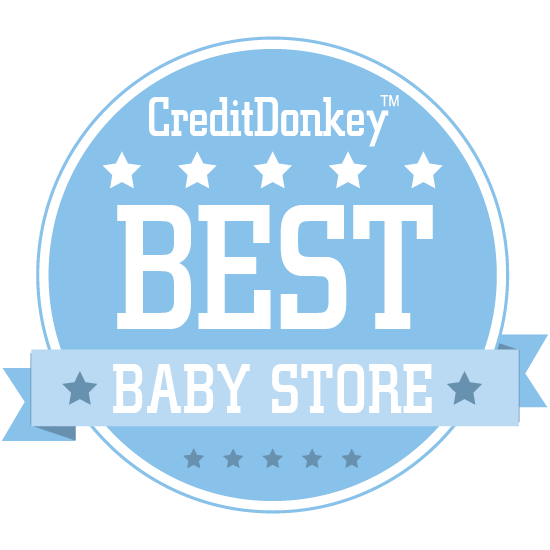 Best Baby Store © CreditDonkey
More from CreditDonkey: